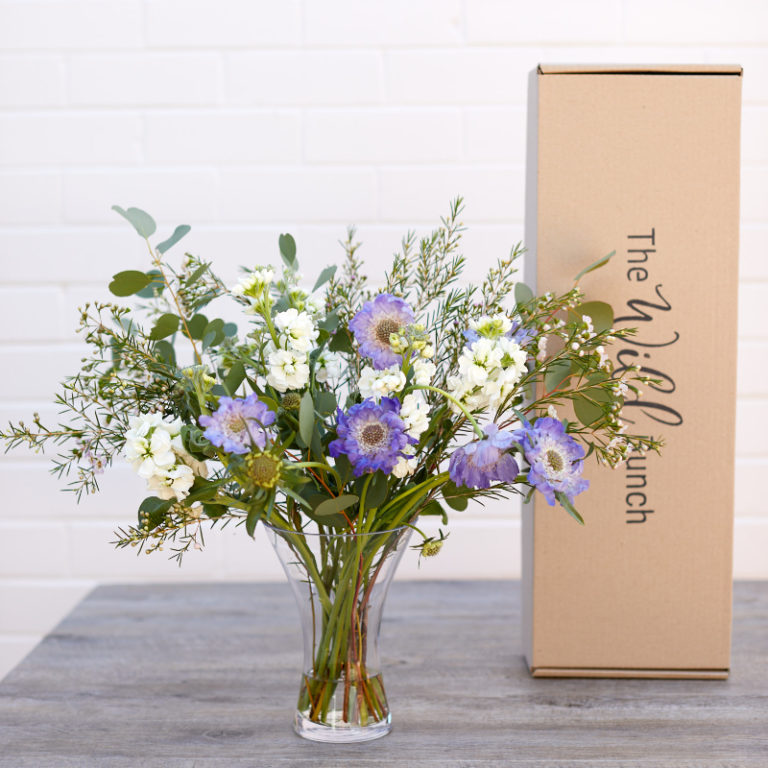 Whimsical Wilderness
Field Scabious, Stocks, Wax Bud & Eucalyptus
I have a soft spot for Field Scabious with their winding stems and delicate blue petals. Wild and beautiful they add a lovely whimsical nature to this bunch. Add in some White Stocks, tiny flowering Wax Bud and heart shaped Eucalyptus and you've got a beautiful bunch that will suit any home.
Style Guide:
Begin with your eucalyptus, keeping it tall and allowing it to fan around the back of the vase.
Add in your wax bud stems.
Trim and place your stocks in the vase. The beauty in this arrangement is its whimsical nature, so don't be too precious about where to place them, just try to evenly spread them throughout the arrangement.
Finally add in your beautiful field scabious. Trim the stems to varying heights and allow the flowers to flow and fall naturally.